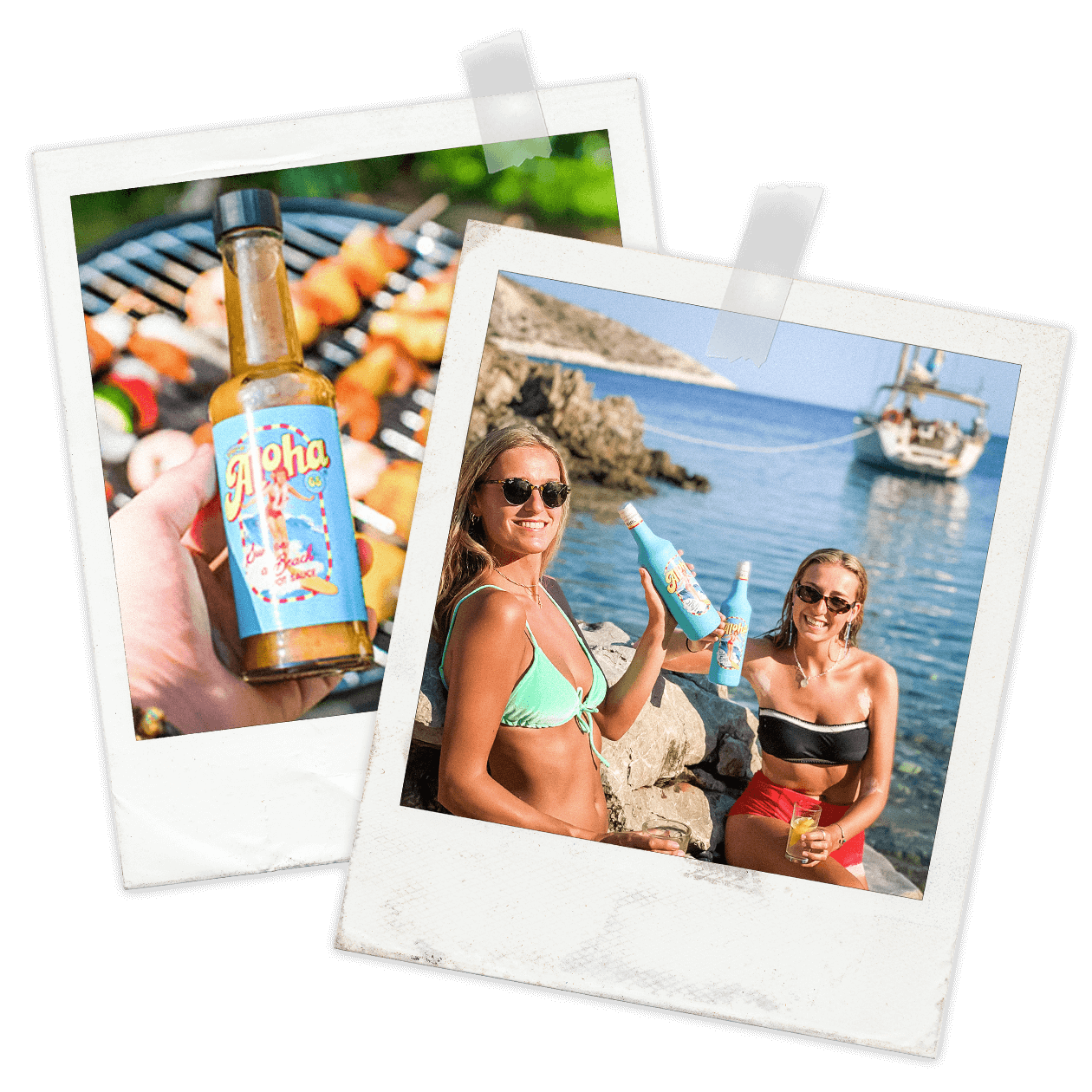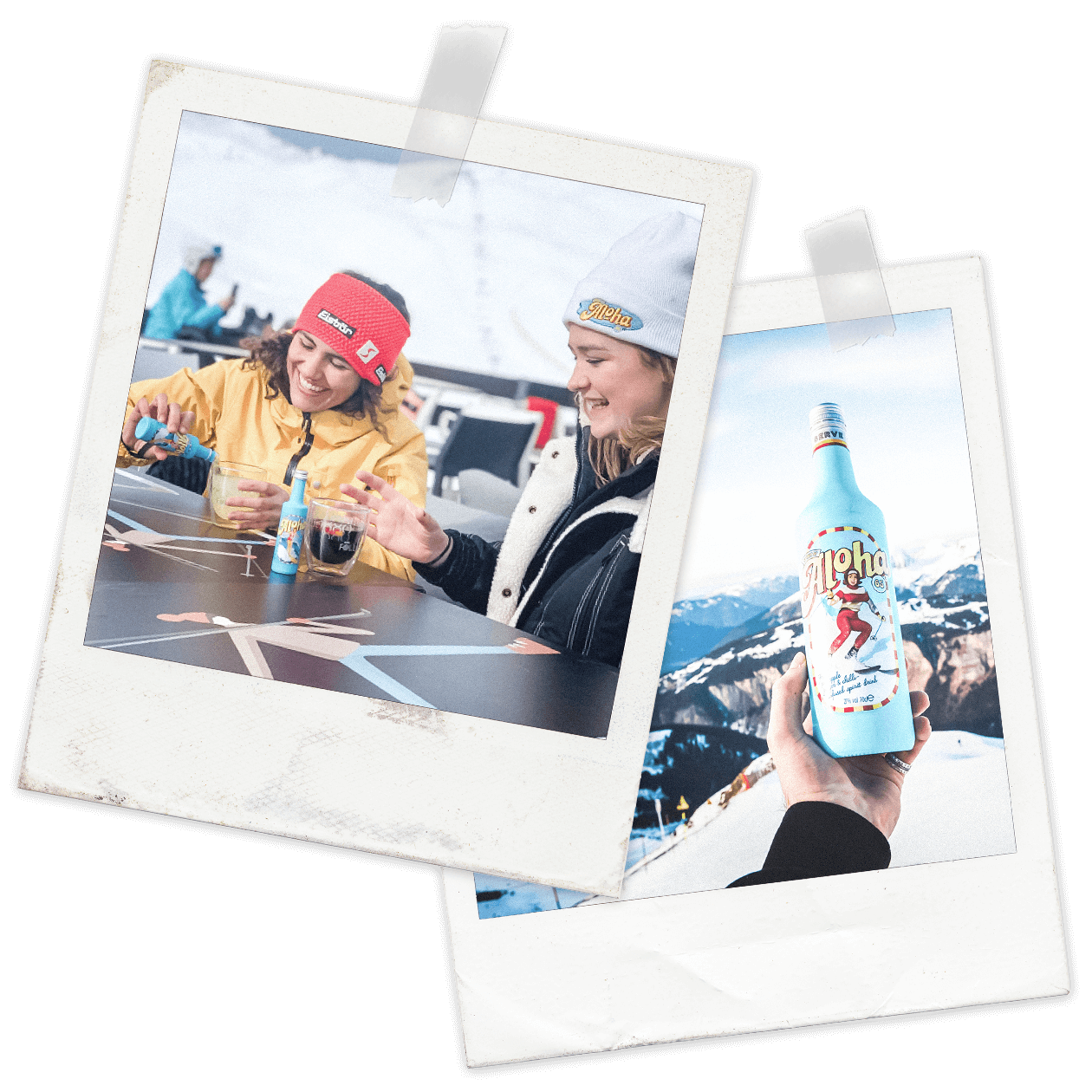 Riding the waves is a thrill
Looking for something unpretentious, fun and tropical? Well, "Aloha!" to you, you're in the right place. Our 27% ABV all-natural tropical liqueur was conceived in Hawaii may moons ago and is made from just six tropical fruits, herbs and spices. One sip and Aloha 65 will transport you to a tropical paradise of sun, sea, sand and surf. Our iconic, surfing Lola and her buddy Al, live life to the full and after a day riding the waves, like nothing better than relaxing in their favourite beach shack bar with an Aloha 65 in hand. Why not join them?
We're also about the Piste!
With their love of the great outdoors, when Lola and Al aren't surfing, they're skiing or snowboading…of course they are! Same spirit, different label Spirit of Aloha 65 (ski edition label) is the perfect apres-ski tipple or for those still dreaming of the slopes. Refreshing, reviving and warming, all at the same time and Aloha 65 is the perfect chilled shot, mixed long drink or cocktail ingredient.