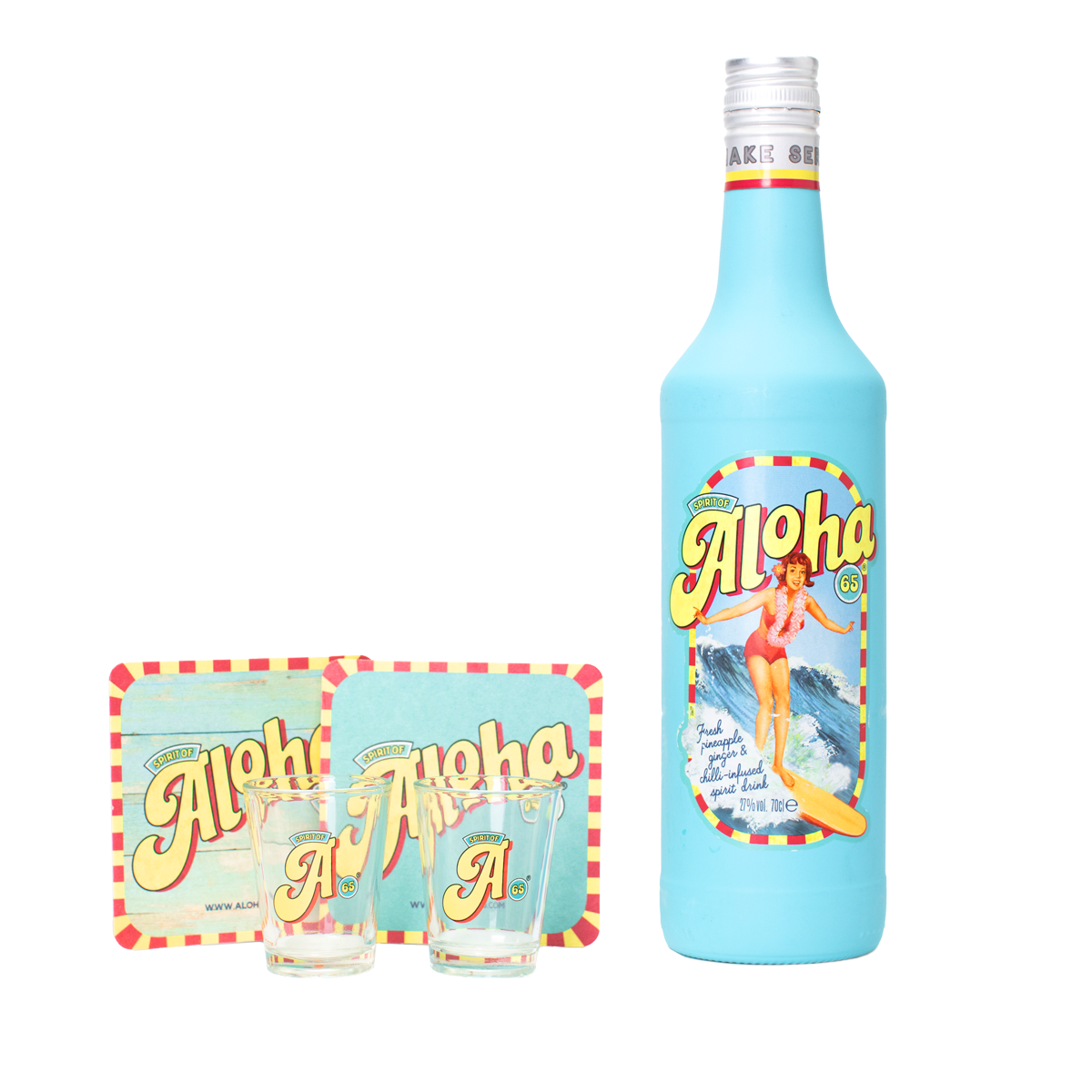 Aloha 65 (Summer Shot Kit)



Our Shot kit includes a 70cl bottle of Aloha 65, along with two Aloha shot glasses and two Aloha drink mats.
Our unique new botanical spirit is an all-natural, spirit made from a carefully selected combination of fresh fruit, herbs and spices.
Like gin, we start with a neutral grain spirit, but rather than distill it,  we then infuse it with our very special raw botanicals including fresh pineapple, ginger and scotch bonnet chilli.  Each botanical macerates slowly in a separate spirit base for up to a month, naturally steeping it with its individual flavour.
The six separate infusions are then carefully and expertly blended together, and Aloha! Sunshine in a bottle.
27% ABV, vegan and with no  colourants added.  Delicious long, short or in cocktails.  Proudly supporting Plastic Oceans (UK).
We want you to be enjoying your Aloha 65 purchase as soon as possible, so we always do our best to ensure you receive your order promptly. We undertake same day dispatched for orders placed before 3pm and you will be notified via email as soon as your order has left our warehouse.
We offer free standard shipping on orders over £30 and this is automatically applied at checkout.
Standard Shipping Under £30 is £3.50 with approximate delivery 3-5 working days from date of purchase.
Priority Shipping is £5.00 with approximate delivery 3-5 working days from date of purchase.
Unfortunately, as perishable goods, we regret that we do not offer returns or refunds on our products, unless due to defect or fault.

If you have any questions, please contact us.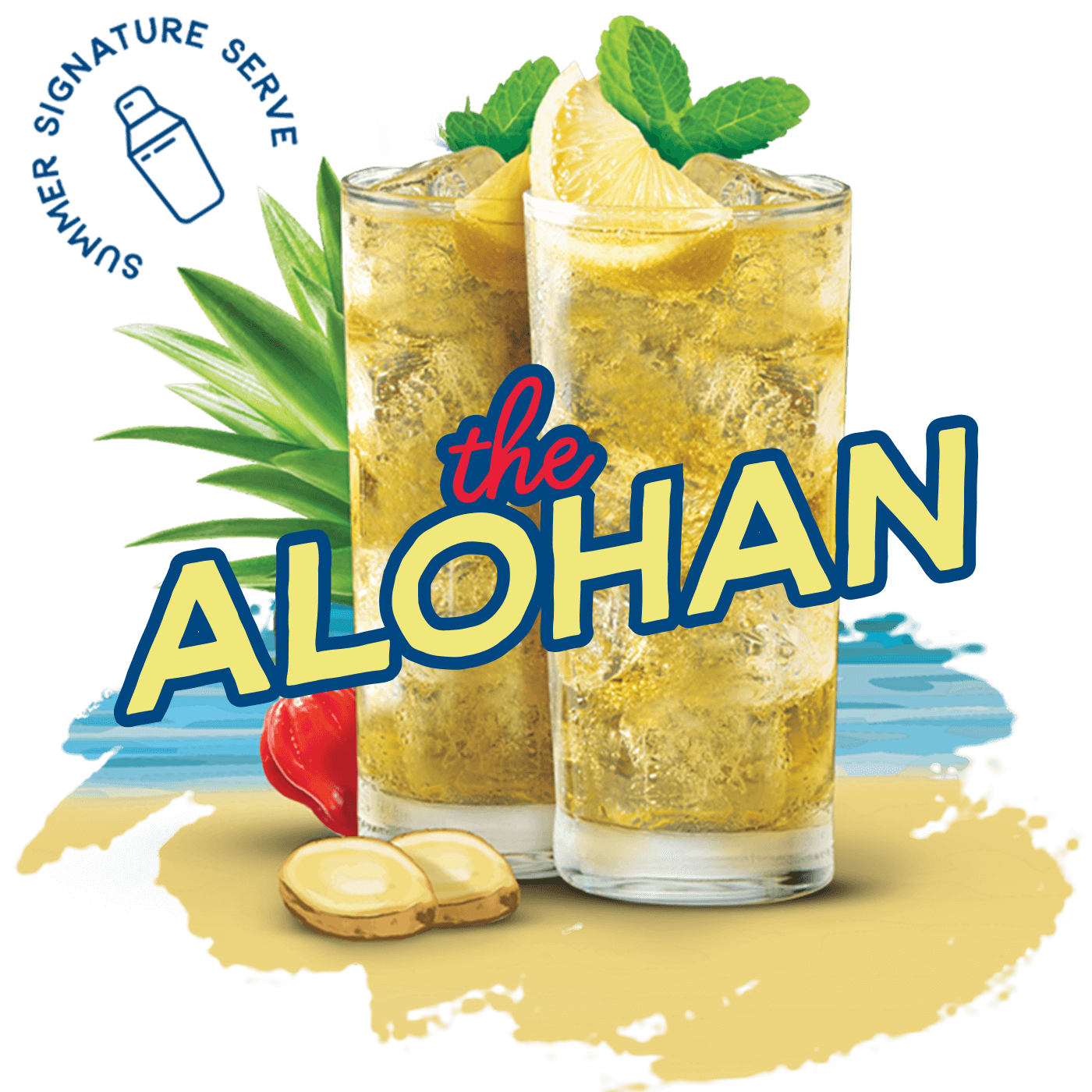 why not use your aloha 65 to Try 'the alohan'! our signature serve this summer!
The perfect summer serve. Made to party. Ideal for sharing. Ginger ale brings out the fresh ginger flavours in Aloha 65. Long. Refreshing. Social.