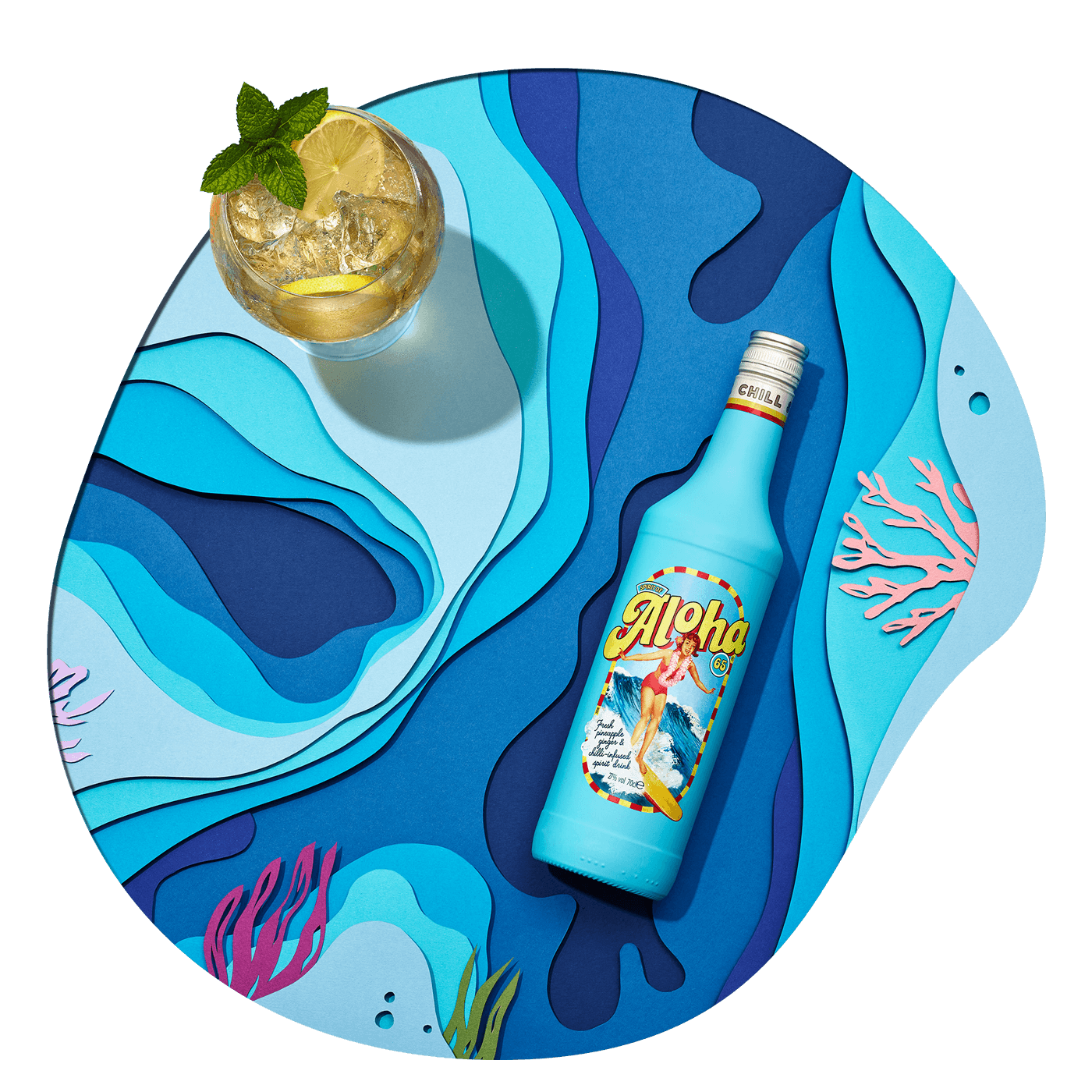 "ALOHA" ISN'T JUST A FRIENDLY GREETING
In Hawaii it's a way of life. We weave it into everything we do by living each moment to the full, welcoming others into our circle and joyfully sharing life. We also strive to give back more than we take, by respecting our playground…whether it's the oceans we surf in or the mountains we charge down.
To us, Aloha is a generosity of spirit that we should all seek. That's why we pledge to 'Live Aloha'.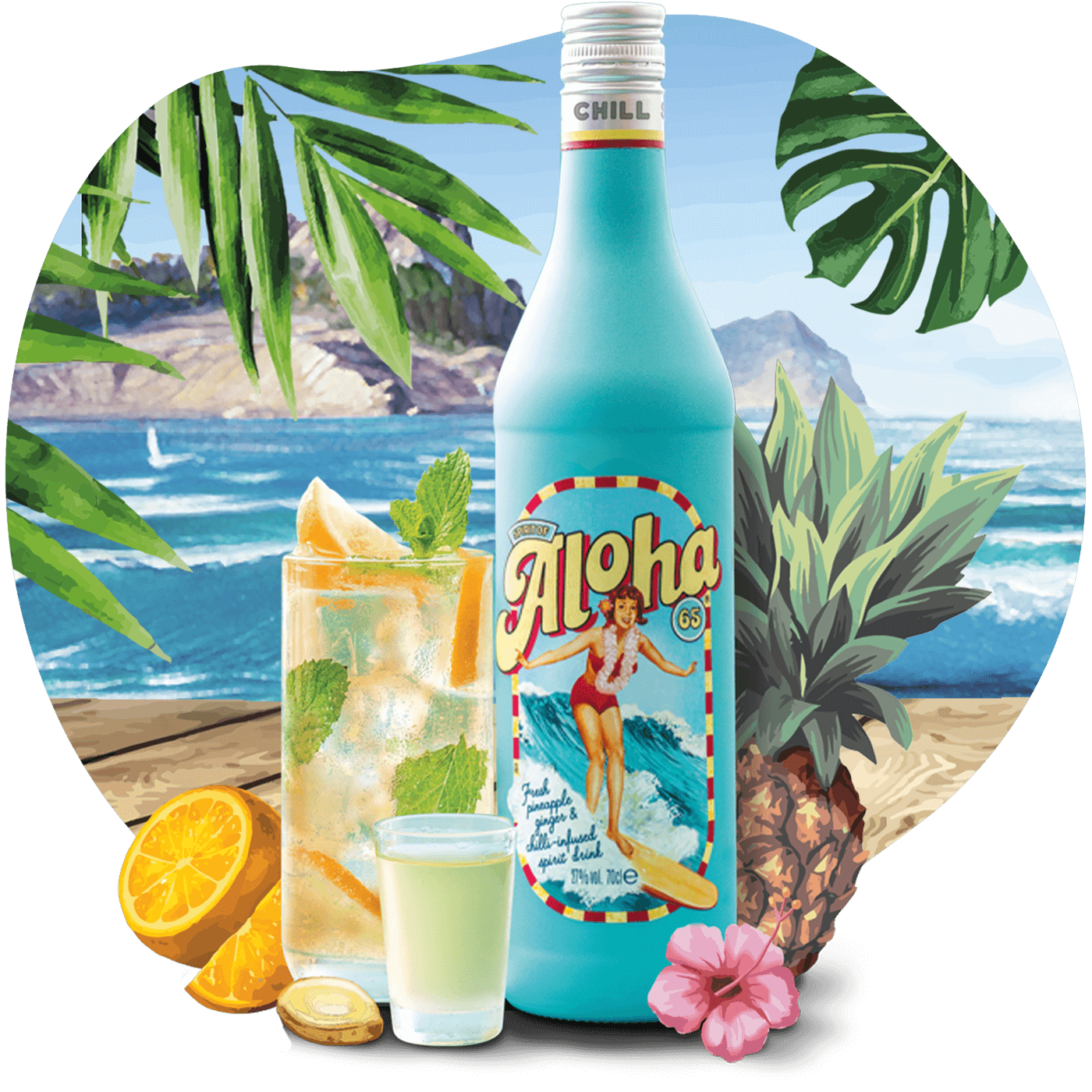 THE ORIGINS OF ALOHA 65
To 'Live Aloha' is to value nature. Born in a surf bar as a gift to the après-sea crowd and made from the fresh tropical fruits, herbs and spices grown near the shore line, Aloha 65 was always going to be the heart of the perfect sundowner at the end of a perfect day surfing the waves or soaking up the rays.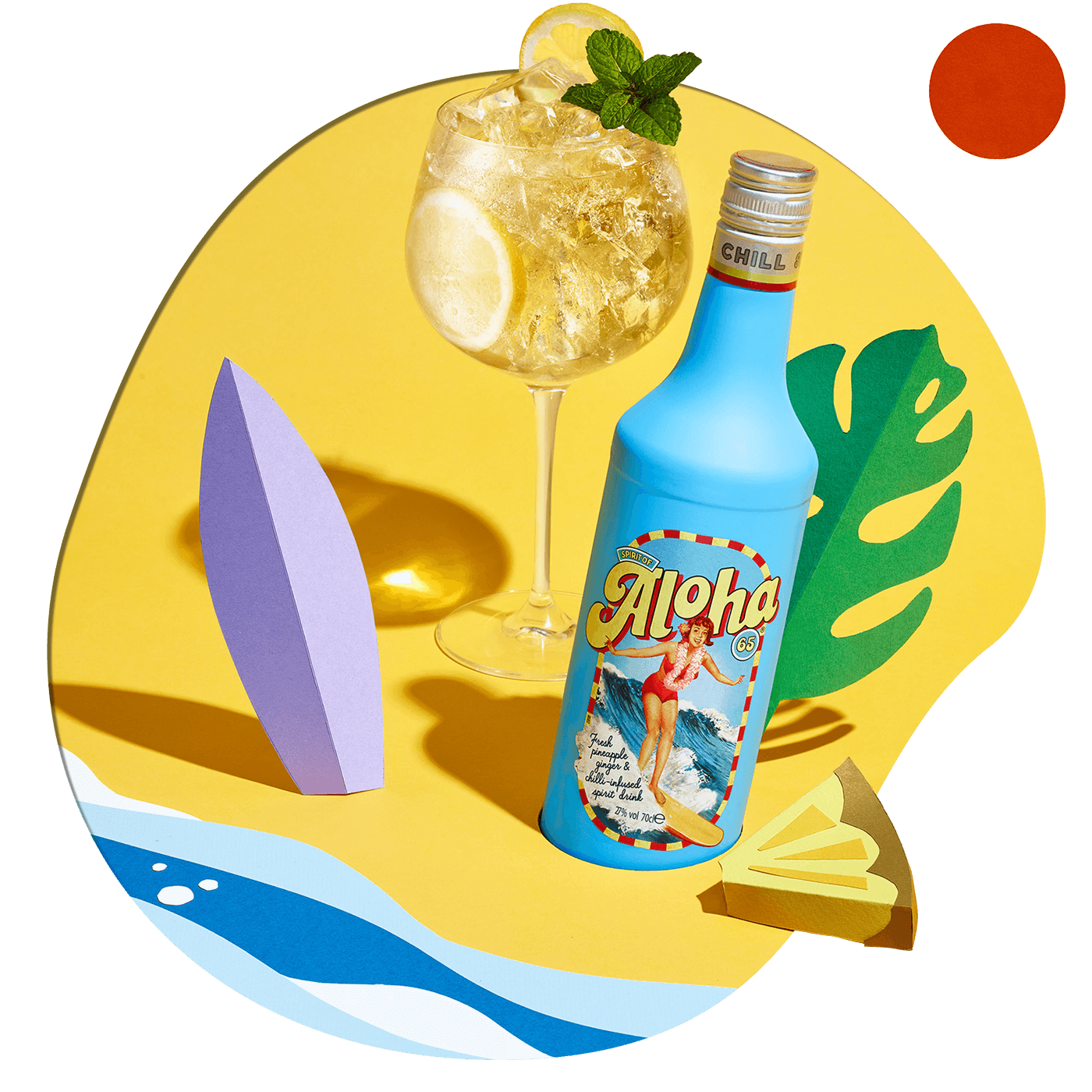 THE SPIRIT OF ALOHA 65
A drink so different, bold and unforgettable we couldn't keep it to ourselves. Aloha 65 is like nothing else. Like us, it is beautifully made and doesn't like to be pigeon-holed and as a lower sugar tropical liqueur, Aloha 65 doesn't fit neatly into boxes marked "gin","rum"or "vodka".
Alohans aren't in a hurry and so Aloha 65 takes a month or so to make whilst our six fresh ingredients gently, naturally and separately infuse the liqueur with their flavour before being blended to create our extraordinary spirit.
A delicious shot, a refreshing long-drink or a unique heart of a great cocktail. Aloha 65 is all-natural, vegan, gluten-free and has less calories than an equivalent measure of standard strength gin, vodka or rum.