Aloha 65 (70cl) - Ski Label Ultimate Combo



Free Shipping 

Spirit of Aloha 65
Our unique new botanical spirit is an all-natural, infused spirit made from a carefully selected combination of fresh fruit, herbs and spices.
Like gin, we start with a neutral grain spirit, but rather than distill it,  we then infuse it with our very special raw botanicals including fresh pineapple, lemon, ginger and scotch bonnet chilli.  Each botanical macerates slowly in a separate spirit base for up to a month, naturally steeping it with its individual flavour.
The six separate infusions are then carefully and expertly blended together, and Aloha! Sunshine in a bottle.
27% ABV, vegan and with no refined sugar or colourants added.  Delicious long, short or in cocktails.  Proudly supporting Plastic Oceans (UK).
Spirit of Aloha 65, Sun on a Beach Hot Sauce, is carefully blended in small batches in the UK using only fresh raw ingredients.  No desiccated or powdered flavourings or ingredients are used and much less vinegar than many hot sauces.  The result is a highly versatile and top quality sauce – not too hot but just enough for most and allowing the other ingredients in the sauce to shine through.
Our hot sauce contains pineapple (but roasted this time), ginger, scotch bonnet chilli and three other carefully selected herbs and spices, its vegan and contains no allergens. 
Aloha Detonators (190ml) We created these little firecrackers as a delicious ending to our signature bomb, The A-Bomb (tropical red bull, shot of aloha, bombs away). However, as they have proved so popular, they are now officially our third product.

The detonators are perfect combination of sweet, savoury and CHILLI, making each sip of Aloha 65 even more refreshing.
These chilli infused pineapple chunks are a taste explosion and are the perfect accompaniment to any one of our serves.
HANDLE WITH CARE. Detonators can set off: cheese, pizzas, burgers, kebabs & other common food items. Do NOT keep away from barbecues.
We want you to be enjoying your Aloha 65 purchase as soon as possible, so we always do our best to ensure you receive your order promptly. We undertake same day dispatched for orders placed before 3pm and you will be notified via email as soon as your order has left our warehouse.
We offer free standard shipping on orders over £30 and this is automatically applied at checkout.
Standard Shipping Under £30 is £3.50 with approximate delivery 3-5 working days from date of purchase.
Priority Shipping is £5.00 with approximate delivery 3-5 working days from date of purchase.
Unfortunately, as perishable goods, we regret that we do not offer returns or refunds on our products, unless due to defect or fault.

If you have any questions, please contact us.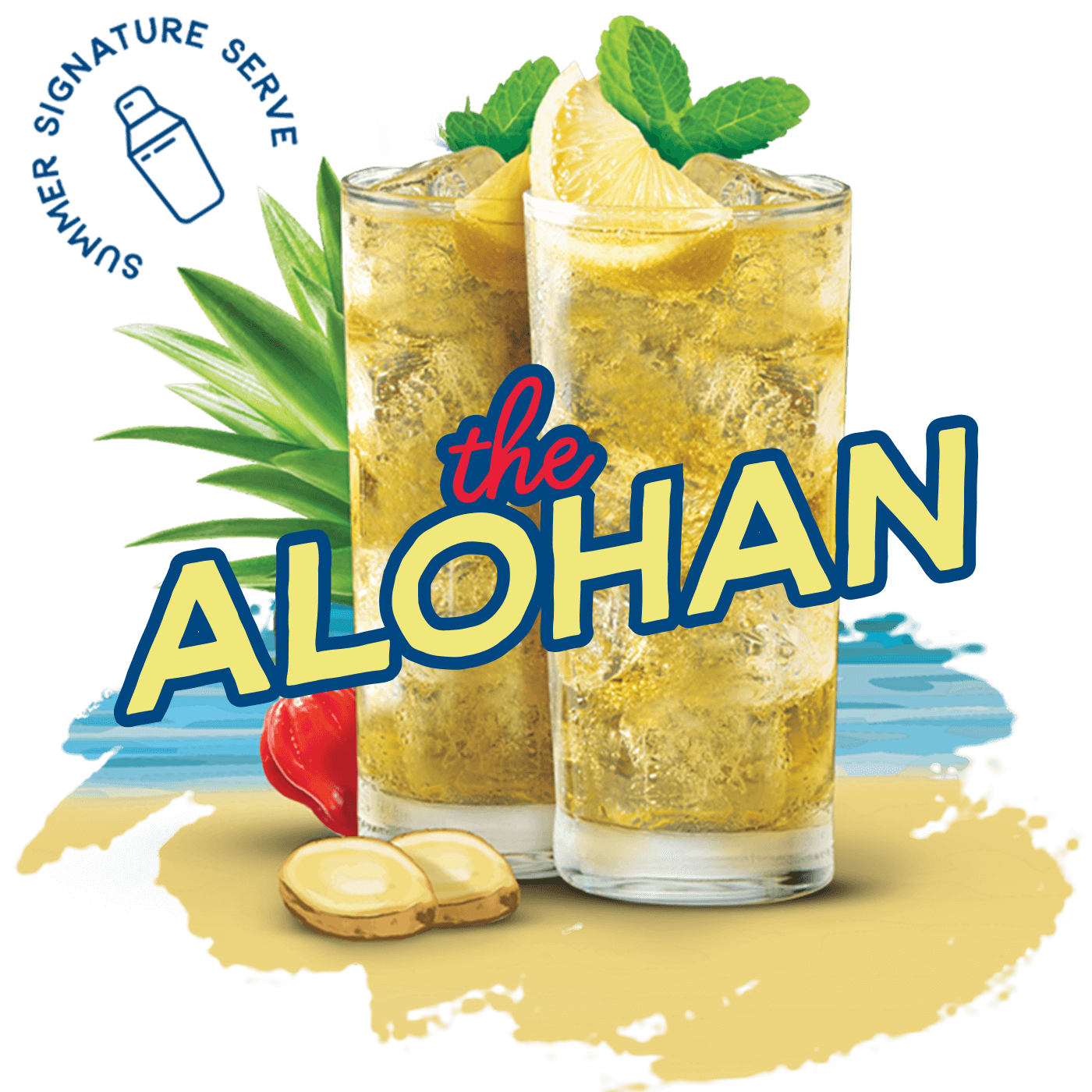 why not use your aloha 65 to Try 'the alohan'! our signature serve this summer!
The perfect summer serve. Made to party. Ideal for sharing. Ginger ale brings out the fresh ginger flavours in Aloha 65. Long. Refreshing. Social.