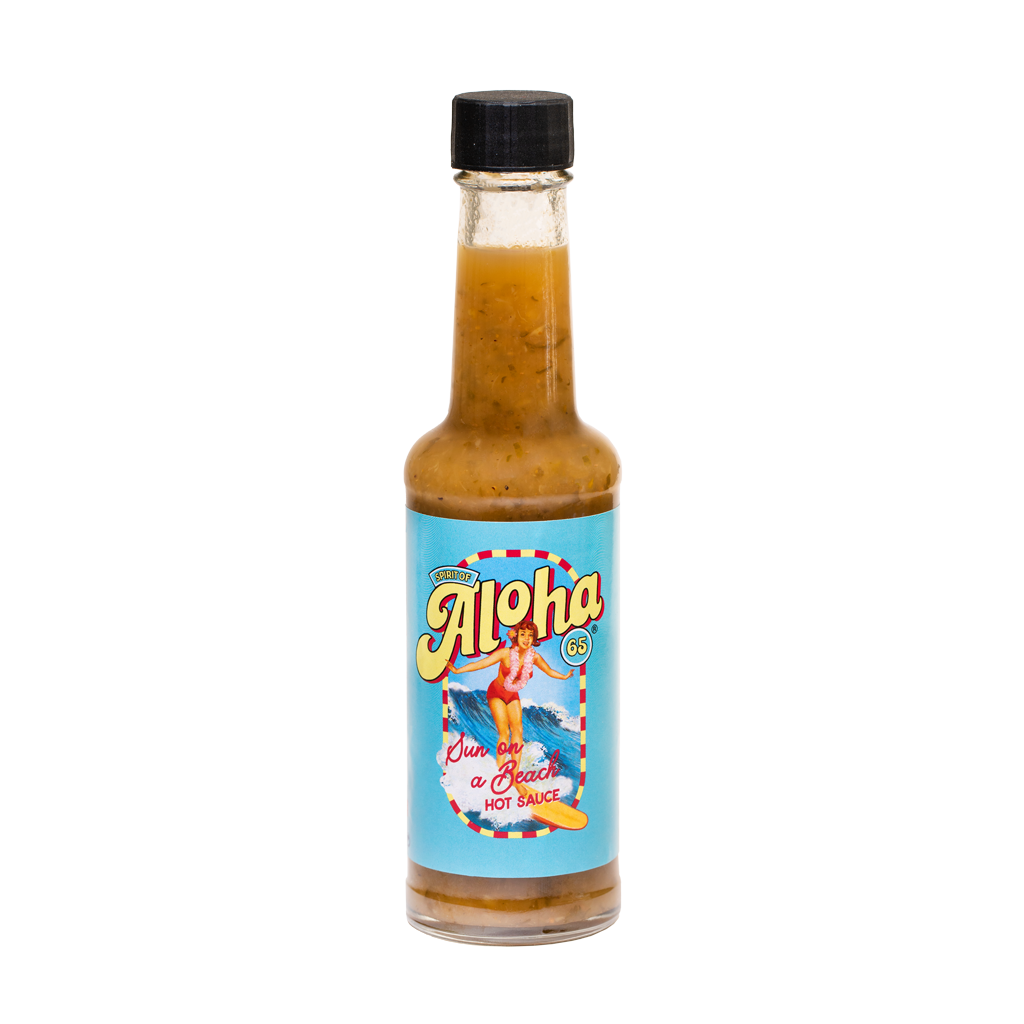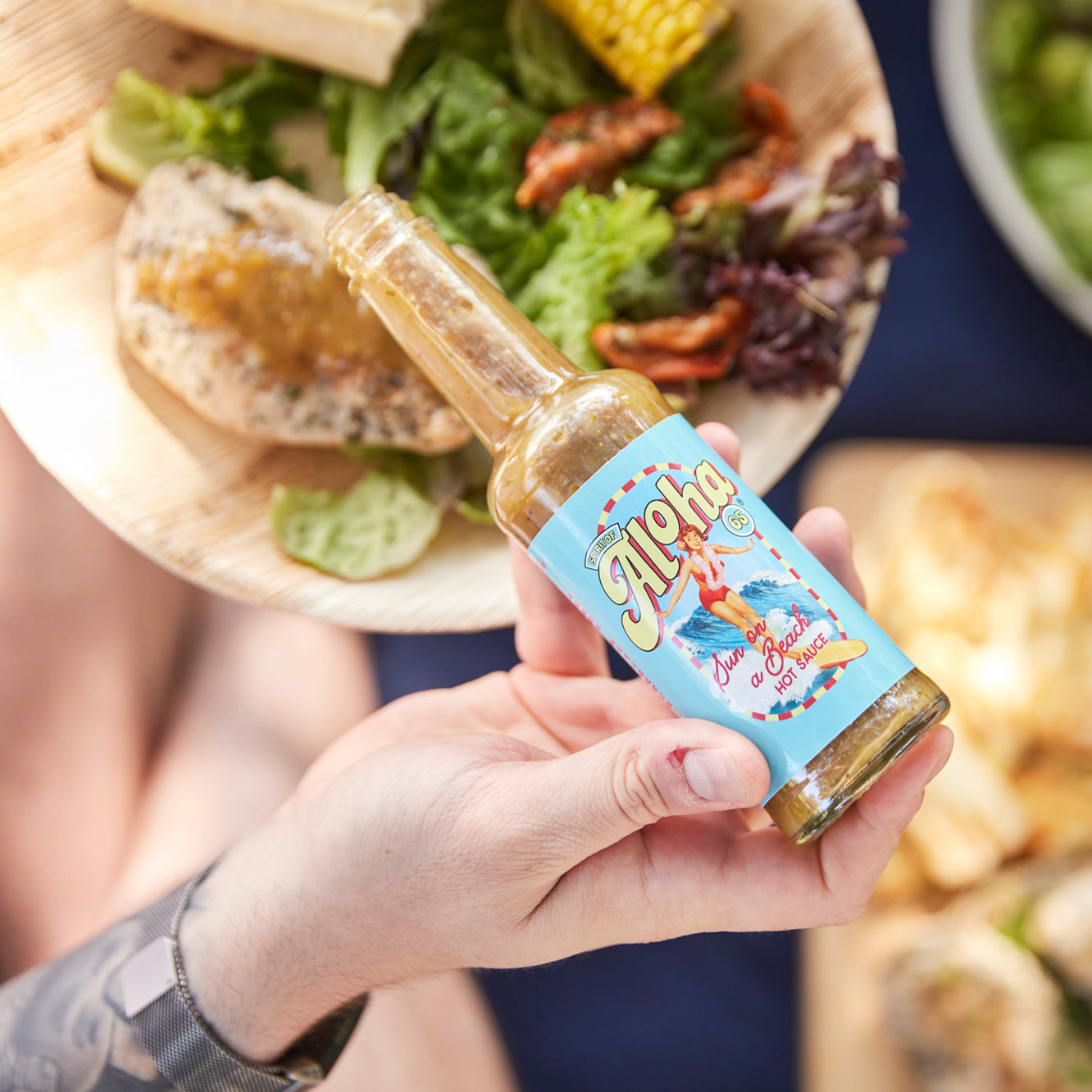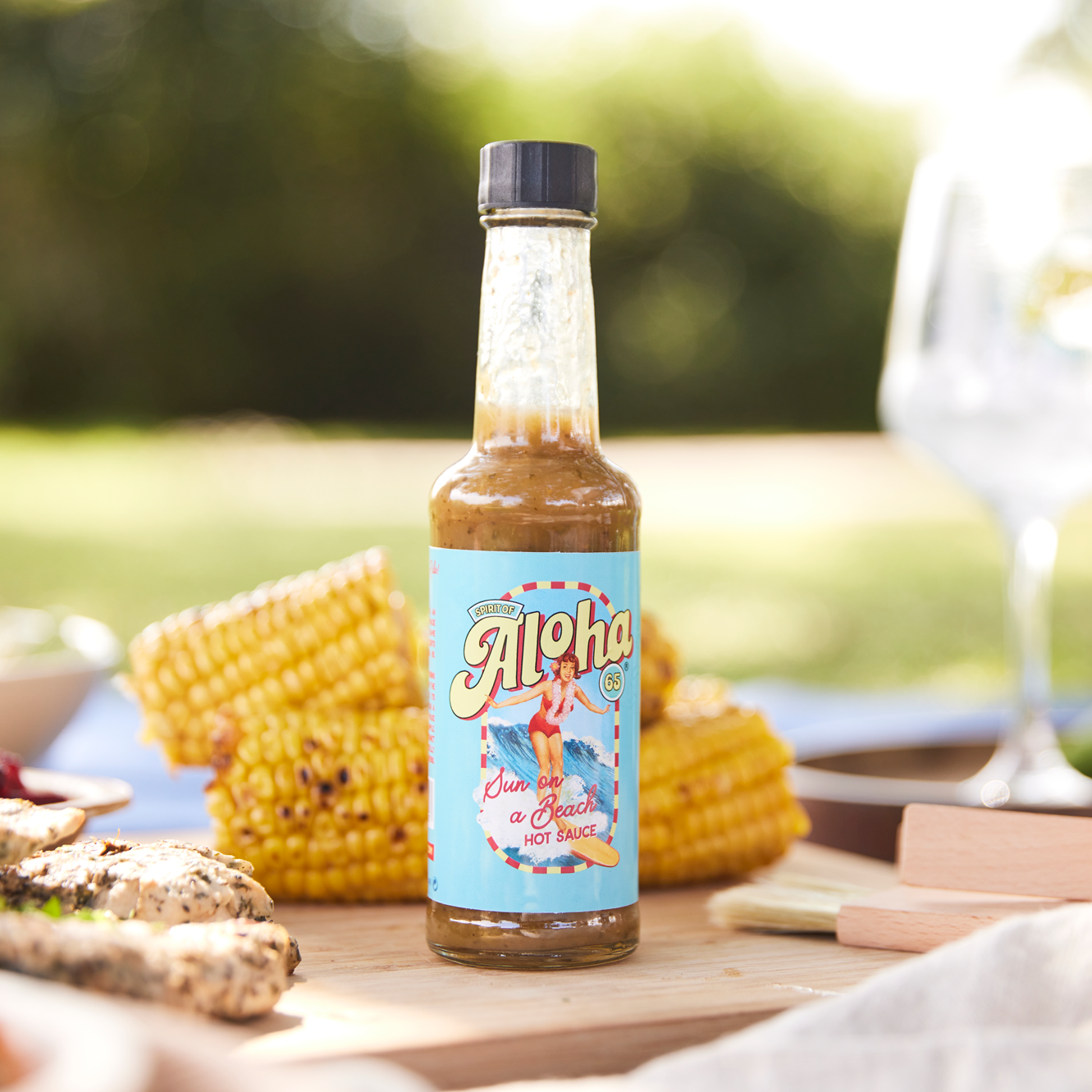 Sun on a Beach Hot Sauce (150ml)
Our warming and tangy tropical sauce is the perfect dipping sauce or condiment to lift anything cheesy and to spice up your BBQs. With pineapple, ginger, and scotch bonnet chilli, it's packed with flavour without being too spicy… we think!
Our "Sun on a Beach" tropical sauce is a spicy sauce made from pretty much the same ingredients as out spirit minus the alcohol. It is made in small batches in the UK and tastes seriously good. It's the perfect dipping sauce or condiment, it will lift anything cheesy like pizza (that will be the pineapple) to another level and spice up your burgers, sausages, chips or baked potatoes. Also brilliant for marinading anything and instead of tabasco in an Aloha Mary.
Our friends at the world-renown Trailer Happiness tiki bar on the Portobello Road, even use our sauce to spice up their Margaritas. Aloha! Made from roasted pineapples, ginger, lemon, nutmeg, coriander, and a few other herbs and spices including that all-important scotch bonnet chilli, it actually isn't that hot – well we don't think it is. In fact, it's a one or two out of five on the heat scale, so it's suitable for most palates. If you're having a barbecue, you're going to need some Aloha 65 sauce!
Pineapple, White Wine Vinegar (Sulphites), Brown Sugar, Lemon Juice, Coriander, Fresh Ginger, Scotch Bonnet Chilli, Spirit of Aloha 65, Cornflour, Salt, Ground Cumin and Nutmeg.
We want you to be enjoying your Aloha 65 purchase as soon as possible, so we always do our best to ensure you receive your order promptly. We undertake same day dispatched for orders placed before 3pm and you will be notified via email as soon as your order has left our warehouse.
We offer free standard shipping on orders over £30 and this is automatically applied at checkout.
Standard Shipping Under £30 is £3.50 with approximate delivery 3-5 working days from date of purchase.
Priority Shipping is £5.00 with approximate delivery 3-5 working days from date of purchase.
Unfortunately, as perishable goods, we regret that we do not offer returns or refunds on our products, unless due to defect or fault.

If you have any questions, please contact us.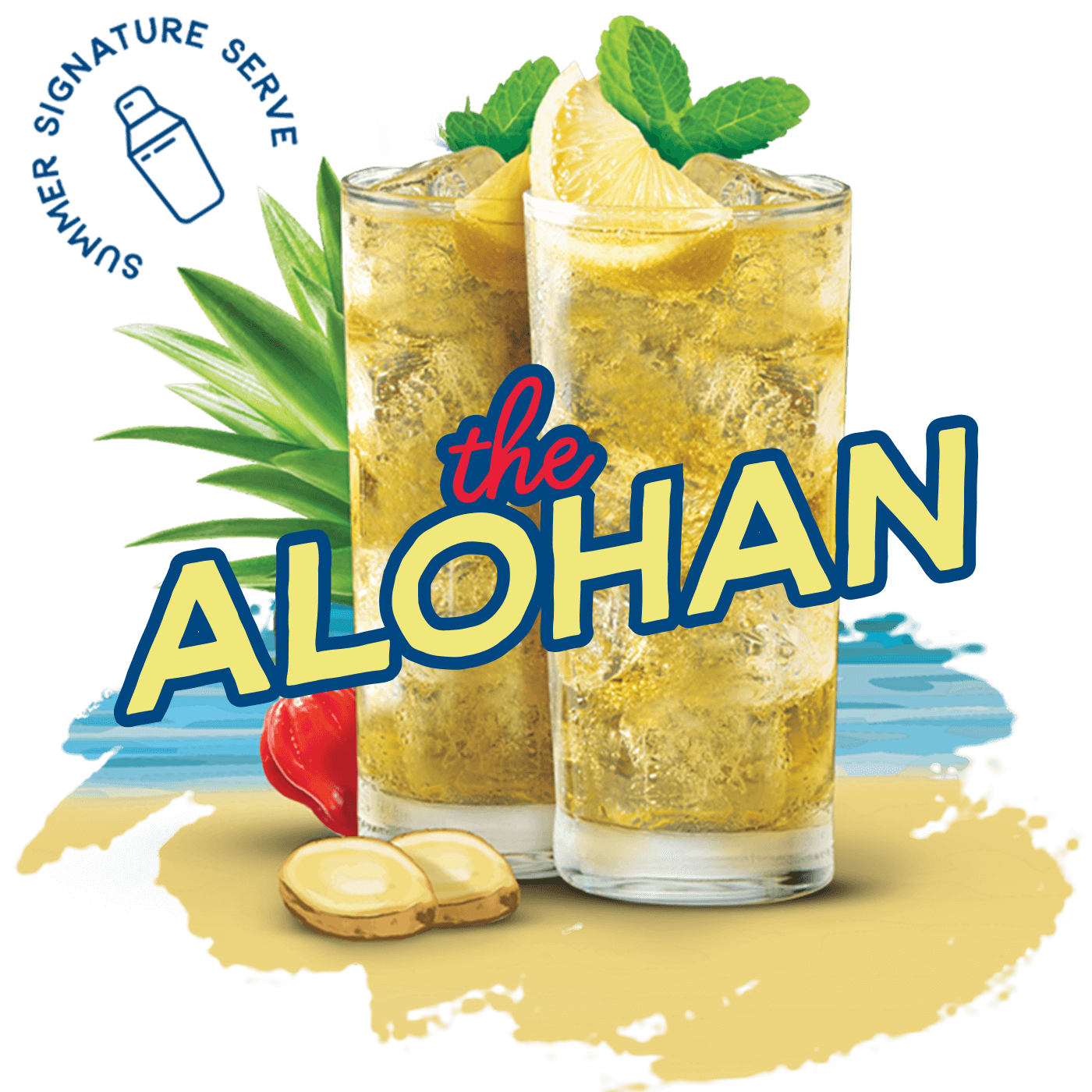 why not use your aloha 65 to Try 'the alohan'! our signature serve this summer!
The perfect summer serve. Made to party. Ideal for sharing. Ginger ale brings out the fresh ginger flavours in Aloha 65. Long. Refreshing. Social.