Ultimate Combo
The Ultimate Combo is a must-have for any Alohan, with our full range of flavour in one set. Made to spice up a BBQ, party or just a great night in. 1 70cl Spirit of Aloha 65 1 'Sun on a Beach' hot sauce 1 jar pineapple 'Detonators'

The Ultimate Combo brings all three of our signature tropical treats in one go, containing:

1 x 70cl Spirit of Aloha 27% ABV spirit
1x 'Sun on a Beach' roasted pineapple hot sauce
1x jar of our spicy pickled pineapple 'Detonators'

Spirit of Aloha 65, is our tropical pineapple liqueur that gets its flavour from just six tropical botanicals including pineapple, ginger and chilli. Aloha 65 is perfectly balanced to create a refreshing yet warming liqueur. Delicious with a mixer (our favourite is ginger ale), in cocktails, over ice or as a shot. Actually… definitely as a shot!

Our warming and tangy tropical sauce is the perfect dipping sauce or condiment to lift anything cheesy and to spice up your BBQs.
With roasted pineapple, ginger, nutmeg, coriander and scotch bonnet chilli, it's packed with flavour without being too spicy… we think!

Spicy, pickled pineapple "Detonators" are hand-cut scotch-bonnet chilli-infused pineapple chunks that get hotter over time!
These little firecrackers are a great, addition to a meal or as a spicy snack chased with a shot of Aloha 65.

HANDLE WITH CARE. Detonators can set off: cheese, pizzas, burgers, kebabs & other common food items. Do NOT keep away from barbecues
x 1 Aloha 65 Summer Editon

x 1 Aloha 65 Hot Sauce

x 1 Jar of Aloha Detonators

We want you to be enjoying your Aloha 65 purchase as soon as possible, so we always do our best to ensure you receive your order promptly. We undertake same day dispatched for orders placed before 3pm and you will be notified via email as soon as your order has left our warehouse.
We offer free standard shipping on orders over £30 and this is automatically applied at checkout.
Standard Shipping Under £30 is £3.50 with approximate delivery 3-5 working days from date of purchase.
Priority Shipping is £5.00 with approximate delivery 3-5 working days from date of purchase.
Unfortunately, as perishable goods, we regret that we do not offer returns or refunds on our products, unless due to defect or fault.

If you have any questions, please contact us.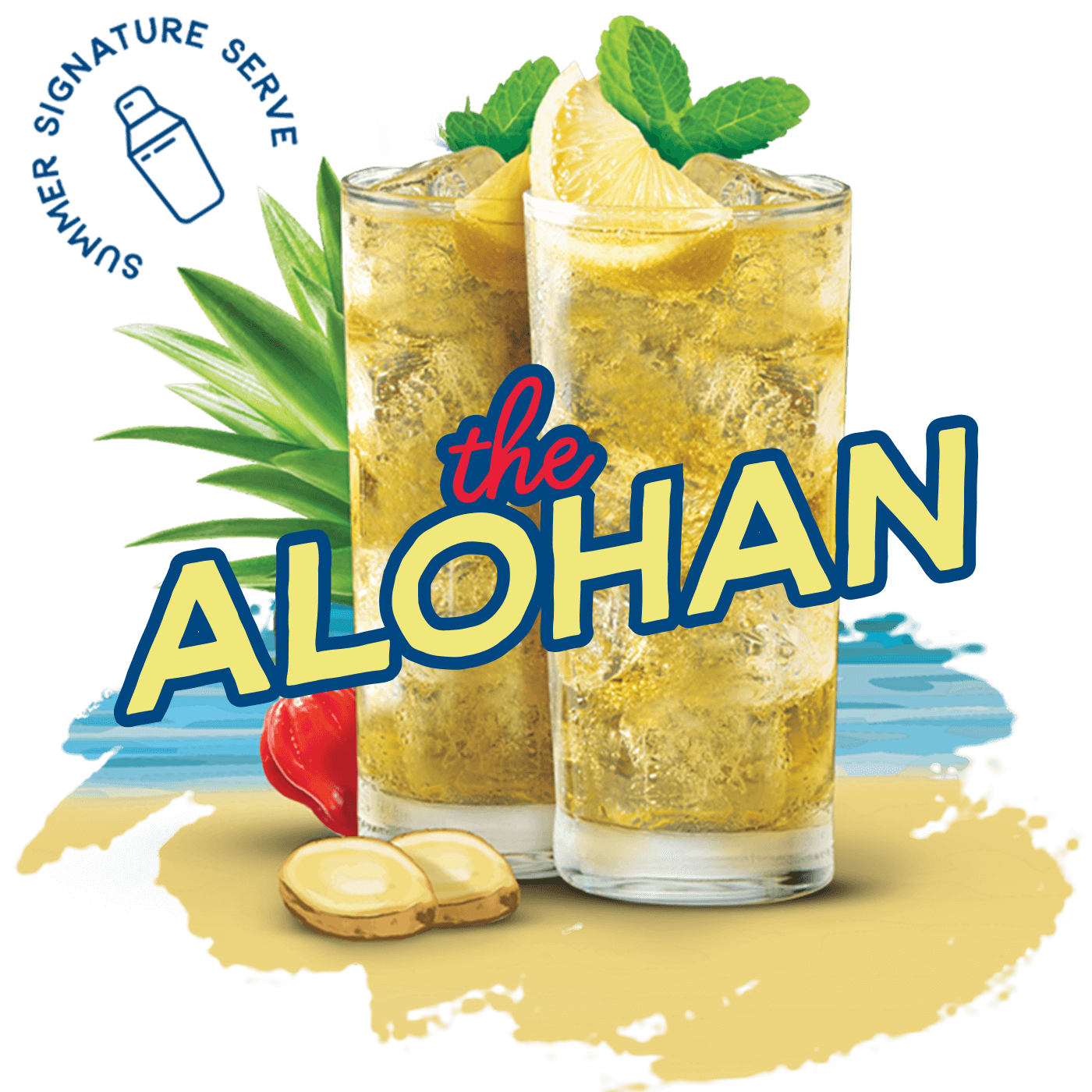 why not use your aloha 65 to Try 'the alohan'! our signature serve this summer!
The perfect summer serve. Made to party. Ideal for sharing. Ginger ale brings out the fresh ginger flavours in Aloha 65. Long. Refreshing. Social.